Have you recently been involved in an auto accident in Virginia Beach? Are you left with a shoulder injury, whiplash, or other auto accident-related issues? Discover how chiropractic care can help treat your symptoms and promote the body's natural healing abilities. Our auto accident chiropractor at Newton Chiropractic Center specializes in treating injuries related to car crashes and other serious accidents. Here are some frequently asked questions about auto accident injuries and how chiropractic care can help.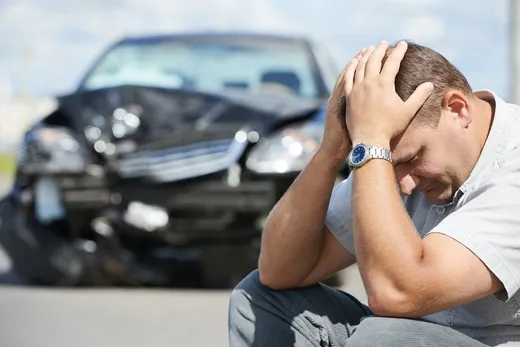 How Can an Auto Accident Chiropractor Help Me?
Our auto accident chiropractor can help loosen up stiff muscles and get the body back into proper alignment, which can help alleviate pain. Additionally, our chiropractor can help with whiplash, shoulder injury, or other auto accident-related injuries.
How Soon Should I See a Chiropractor After My Auto Accident?
The sooner you seek chiropractic care after an auto accident, the better. There is no need to suffer from the pain associated with your injuries from a car wreck. Instead, get treated for your injuries immediately to discover the relief a chiropractor can provide you from your pain and suffering.
What if I was Involved in a Low-Speed Auto Accident?
It doesn't matter the speed of your auto accident. There is still a risk of suffering from injury, including whiplash. It is still recommended to seek medical attention and determine if you could benefit from a spinal adjustment or other chiropractic treatment methods. Do not judge for yourself if you need chiropractic care or not. Visit our chiropractic clinic, so we can run various tests to determine if you need treatment or if at-home care can help you recover from your auto accident injuries.
Why See a Chiropractor After an Auto Accident?
Our chiropractor can provide non-invasive treatment to help the body heal after an auto accident. We can also help relieve inflammation without using addictive drugs. Additionally, chiropractic care after an auto accident can help alleviate all aches and pains related to accident injuries, including whiplash and headaches, and improve sleep quality.
Visit Us for Auto Accident Treatment in Virginia Beach
If you have been in a recent auto accident, seek medical attention immediately and learn how chiropractic care can provide you with the relief you deserve. Our chiropractor at Newton Chiropractic Center understands the need for auto accident-related pain relief and is experienced in helping treat accident-related injuries. Call our office today to schedule an appointment or to learn more about how we can help.